"Halfway out of the dark"
---
As part of Westonbirt's programme of family activities this winter, Westonbirt's education team have created a trail that explores winter traditions from around the world.
Caroline Bennett, Westonbirt's Education Officer, researched the trail and uncovered some fascinating facts about the trees and plants which are central to so many of these traditions and beliefs.
---
"Halfway out of the dark"
Every planet in the universe celebrates the point from which the sun will shine a little longer each day, Doctor Who, 2010
---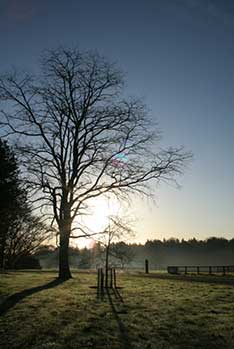 Buddhist, Celtic, Chinese, Christian, Germanic, Hindu, Jewish, Muslim, Pagan, Persian, Roman and Slavic cultures all have festivals of light that occur in the late autumn and wintertime.

Winter survival is very important to humans because we first evolved in tropical climates. We are not fully adapted physically to winter in the colder climes but have highly complex strategies to keep ourselves alive in this cold, dark season.

Trees also have survival strategies for winter. Many of our trees are deciduous. Deciduous trees drop their leaves in Autumn and grow new ones in the spring. This protects them from being damaged in winter weather and helps the tree to conserve water.
Useful links
More about family activities at Westonbirt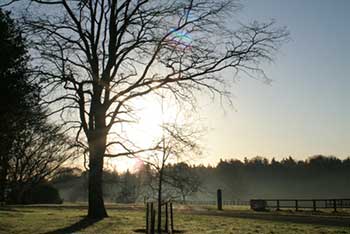 CATEGORIES