Inside the Machinery Store with architect Piers Taylor
---
Work on the new Wolfson Tree Management Centre is nearing completion.

The new facility will provide all that Westonbirt's expert tree team needs to manage the tree collection.
Here, its architect, Piers Taylor of Invisible Studio shares some stunning images of the interior of the machinery store element, which has now been handed over to the tree team.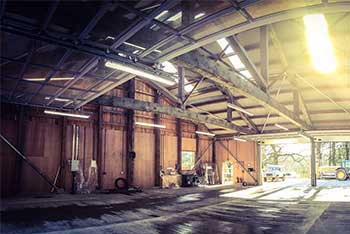 CATEGORIES