It's beginning to look a lot like Christmas...
---
We know, we know…Christmas seems to start earlier every year, but for those of you who like to plan ahead we thought we'd give a sneak peek at what we have planned for Enchanted Christmas this year…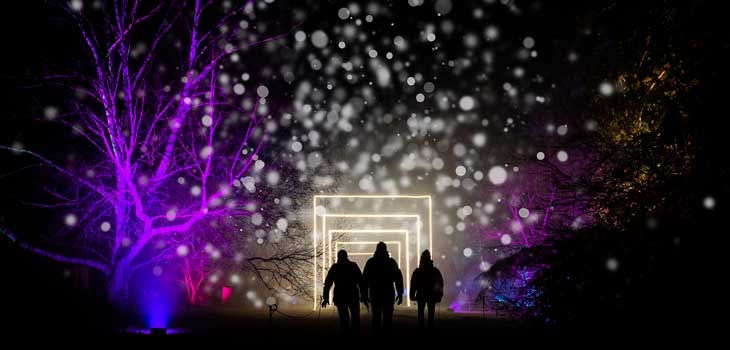 An all-new theme: A Journey to the West Pole
December is a busy time for Father Christmas and his elves, making and delivering toys to all the children of the world is no easy task! Now, everybody knows that he has a workshop in the North Pole but did you also know that Father Christmas has outposts (or poles as he calls them) all over the world in order to help him on his journey across the skies come Christmas eve? And rumour has it that this year the West Pole will be located right here in the UK, amongst the stunning trees of the National Arboretum.
This December you'll be able to take to the illuminated trail on a quest for the West Pole and along the way discover a magical world of twinkling lights and sparkling illuminations.
Creating the lights
Our team is hard at work behind the scenes creating the spectacular light displays that make up the illuminated trail. While we don't want to give too much away the trail will see the return of old some favourites, including the talking trees and the Northern Lights, and new spectacles to enjoy.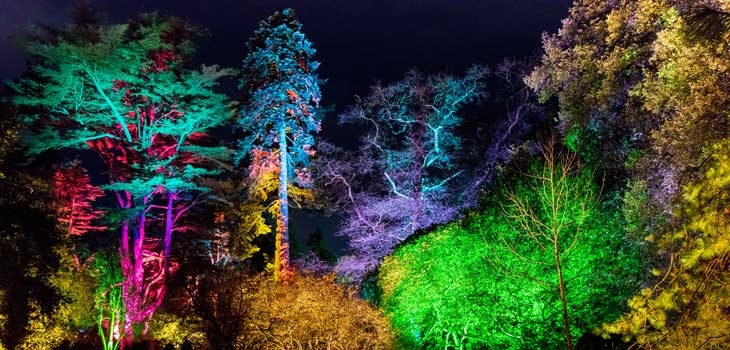 Watch this space as we keep you up-to-date with our plans for Enchanted Christmas over the coming months!
And remember, members of Friends of Westonbirt Arboretum receive half-price adult tickets* and £3 children's tickets on Friday bookings.
*Please be aware that all ticket prices include a £1 non-refundable booking fee.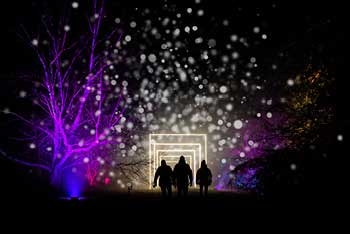 CATEGORIES