Small but still mighty!
---
We're pleased to have supported the new edition of The Little Book of Disappearing Trees which can be found in the Westonbirt Shop for £4.95. Read on to discover more about this incredible book…
Did you know that as many as one in three of the world's tree species are thought to be threatened with extinction?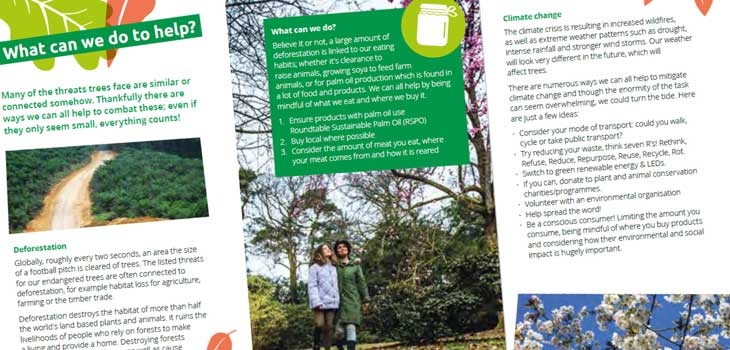 Within the arboretum, we currently care for over 100 threatened tree species and the latest edition of 'The Little Book of Disappearing Trees' introduces some of the endangered trees we look after.
The collection of 15,000 specimen trees at Westonbirt Arboretum is of national and international significance. Contained within the collection are over 100 species that are classified as endangered and in need of conservation. More than 17,500 of the world's 60,000 tree species are threatened with extinction in the wild due to extreme weather, habitat loss and timber exploitation, as well as the global spread of pests and disease.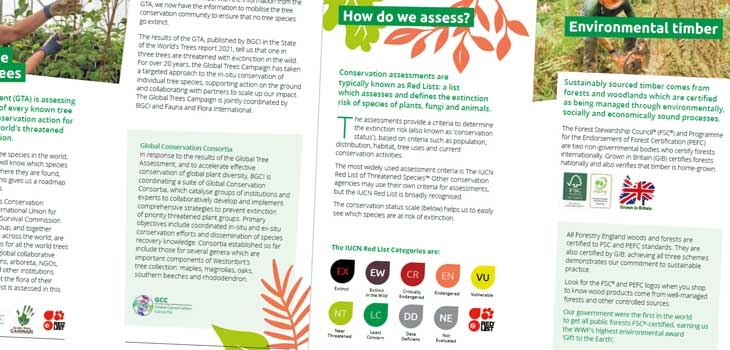 But all is not lost! Thankfully, there are ways to turn the tide on the decline of the wonderful world of trees. Even if it might seem like a massive challenge, we can all make small differences to create a big change. That change begins with understanding which trees are under threat.
And that's where The Little Book of Disappearing Trees can help. This beautifully designed, photo-illustrated and easy-to-read book introduces some of the endangered tree species cared for at the arboretum. The book outlines Westonbirt Arboretum's role in tree conservation and the partnership work that is being carried out both nationally and internationally to understand, research and care for endangered species. There are also some useful hints and tips about what we can all do to help combat the threats that trees face.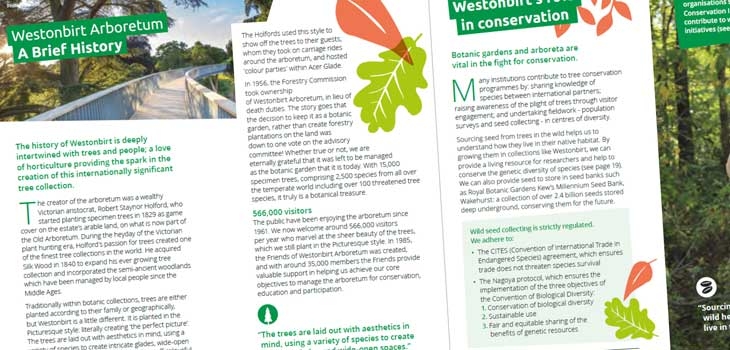 Co-author of the book, Dan Crowley, Global Conservation Consortia Manager at Botanic Gardens Conservation International says:
"Growing threatened species in collections like Westonbirt is an essential 'insurance policy' for these species. By caring for threatened trees in the arboretum collection, we can learn more about them, as well as make material available for research and, where applicable, for plant re-introductions.
'The Little Book of Disappearing Trees', profiles some of the threatened species that we grow here at Westonbirt. It details each species' plight and information on how they are being conserved and explains some of the work we are involved with alongside other botanic gardens."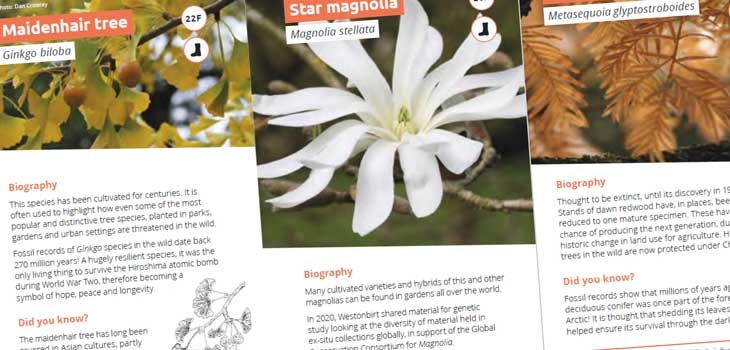 You'll be supporting the tree conservation work being carried out at Westonbirt Arboretum by purchasing a copy of 'The Little Book of Disappearing Trees', available now from the Westonbirt Shop for £4.95. Plus members receive a 10% discount!
Thank you for your continued support.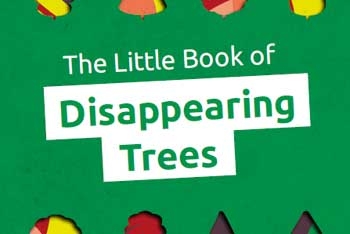 CATEGORIES