Making Friends at Forest Green
---
Massive thanks to Ecotricity, one of the Friends of Westonbirt Arboretum corporate supporters, who hosted me at their Sustainability in Sport Match at Forest Green Rovers yesterday.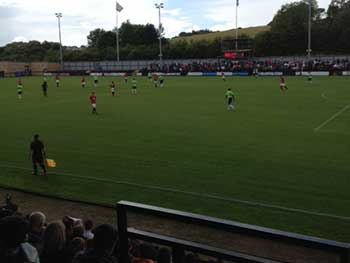 It is fair to say that I do not have a huge amount of football knowledge. I had heard of Gary Neville though, who brought the Manchester United (a team I had heard of as well!) Reserve Squad to Nailsworth for the match.

We joined some of Ecotricity's other affiliate partners to sample the delicious vegetarian menu prepared and served by Relish, who are also our caterers for venue hire at the Great Oak Hall. It was really great to get to know the Ecotricity partnerships team better and also have the opportunity to talk to representatives from other organisations who work with them. Ecotricity currently make a £60 donation to the Friends of Westonbirt Arboretum every time one of our Friends and visitors switch their gas and electricity to them (visit www.ecotricity.co.uk/westonbirt).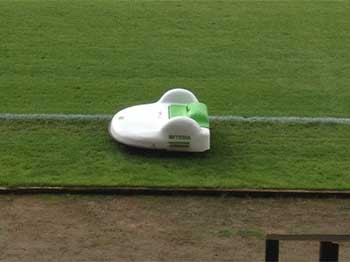 After lunch, just as the monsoon rains moved on to soak another part of the country, we made our way outside for kick off. It was my first live football match, and by clapping when everybody else clapped, "oooohing" at the near misses and shouting the occasional "good ball" I think I managed not to embarrass myself too much. Man. Utd. went 1 0 up in the first half, and typically I was in the Ladies when Forest Green scored the 1st equaliser just after half time (which neatly coincided with Murray taking the Gold medal at the Olympics!) All the excitement of the match came to a head in the 90th minute, when the home team scored a second goal which ended the match with a 2 2 draw.
The Sustainability in Sport Foundation is the brain child of Dale Vince (owner of Ecotricity and Forest Green Rovers) and Gary Neville (England coach and former Manchester Utd captain) who are aiming to "change the rules" and "put sustainability into the heart of sport". Needless to say they took the opportunity to showcase some of Forest Green Rovers FC's leading environmental initiatives, including the solar powered MowBot which uses GPS technology to mow the pitch… I wonder how well it would do around the trees at Westonbirt Arboretum? Possibly something to add to the "things to fundraise for" list?
Useful links
Find out more about the Friends of Westonbirt Arboretum charity
How you can support us
Become a member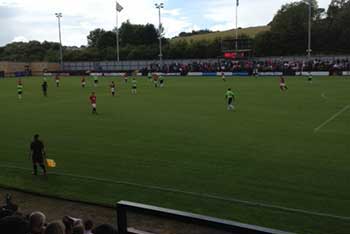 CATEGORIES