Pots, Paintings, and Vistas: A Creative Autumn at Westonbirt Arboretum
---
This autumn, Westonbirt Arboretum is hosting a series of exhibitions showcasing the work of talented local artists. From pots to paintings to vistas, there is something for everyone to enjoy.
Pots and Paintings 2023
From 6th to 15th October, the Great Oak Hall at Westonbirt Arboretum will be transformed into a gallery showcasing the work of local artists Gill Ashley, Jenny Riley, and Simon Eeles.
Ashley and Riley are both inspired by the Cotswold countryside and Cornish coastal walks, and their paintings reflect their deep engagement with these landscapes. Eeles is a potter who creates beautiful and functional pieces using a variety of techniques, including copper fuming Raku, wood firing, and marbled porcelain.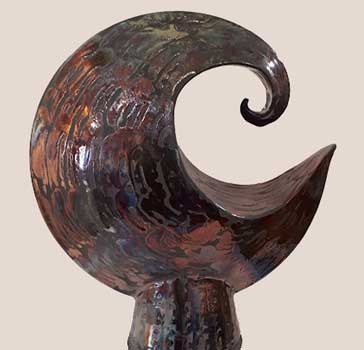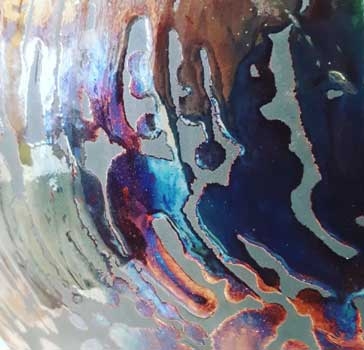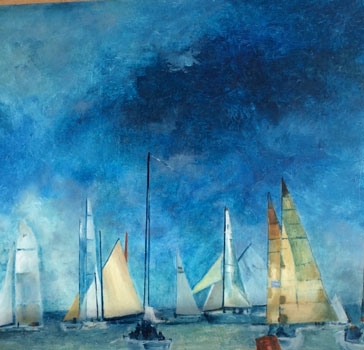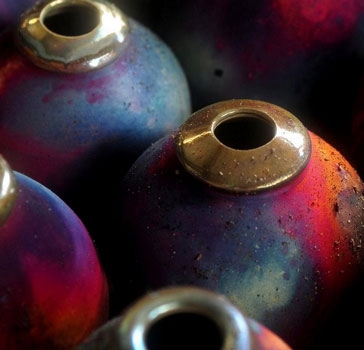 Gill Ashley and Jenny Riley are iInspired by the Cotswold countryside and Cornish coastal walks with both artists using a variety of media to reflect their engagement with these landscapes.
Simon Eeles has been a potter for many years at his family pottery in Dorset. He will be exhibiting copper fumed Raku Pottery with wood fired stoneware and marbled porcelain. Simon works at his pottery in Mosterton and at Forde Abbey where he demonstrates Raku firing of his pottery.
Visitors to the exhibition will have the opportunity to browse the artists' work and purchase pieces to take home. They can also learn more about the artists' processes and inspirations.
Vivid Vistas
From 18th to 22nd October, the Great Oak Hall will host a solo exhibition by artist Andy Walker. Walker's work features striking landscapes and seascapes inspired by his photography.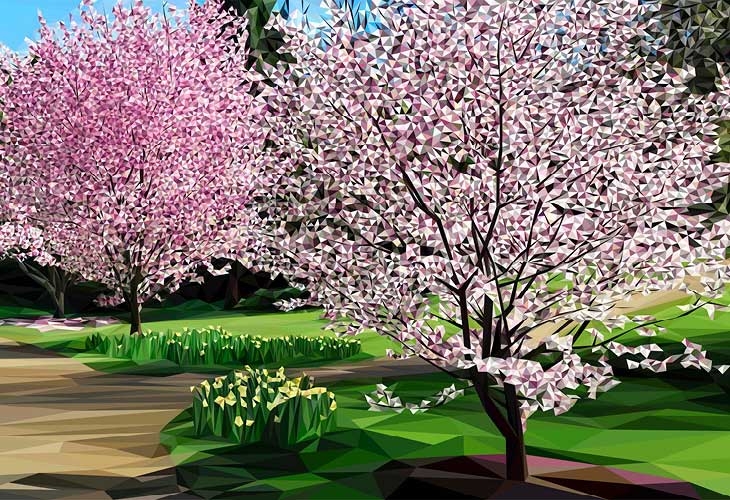 Using an iPad, Walker enhances his original images to create stunning interpretations of the scenes. His work is printed onto high quality fine art papers and is only available in limited editions.
Many of Walker's landscapes are inspired by the natural countryside, including Westonbirt Arboretum.
'Exhibiting my work in the wonderful and varied vistas within Westonbirt Arboretum, especially during autumn when the variety of colours is so inspiring, adds to the experience. Two of my most successful artworks are of scenes at Westonbirt!'
Andy Walker
---
Both exhibitions are free to enter after admission and pre-booking. The Great Oak Hall is open daily from 10am to 4pm. Pre-book your tickets here.
Don't miss these wonderful opportunities to experience the work of talented local artists and to find inspiration in the beauty of Westonbirt Arboretum.
Whether you are a lover of art, nature, or both, you are sure to enjoy these exhibitions. So mark your calendars and plan a visit to Westonbirt Arboretum this autumn.