Sculptured Shelter
---
We wanted to find a way to commemorate Westonbirt's community programme, that has involved over 4,700 people so far. Inspired by their overnight camps in Silkwood and green woodworking skills, our Wild Westonbirt youth group came up with the solution – a shelter sculptured from 400 shingles (shaped roof tiles) hand-made from Westonbirt oak.
Guided by Brian, Amy and Louis, our resident coppicers at the arboretum, participants, volunteers, staff, and even members of the public, have cut, split and shaped 400 shingles. Community groups and individuals decorated the shingles with messages and reflections about their time here. As new groups joined the community programmes throughout the summer, more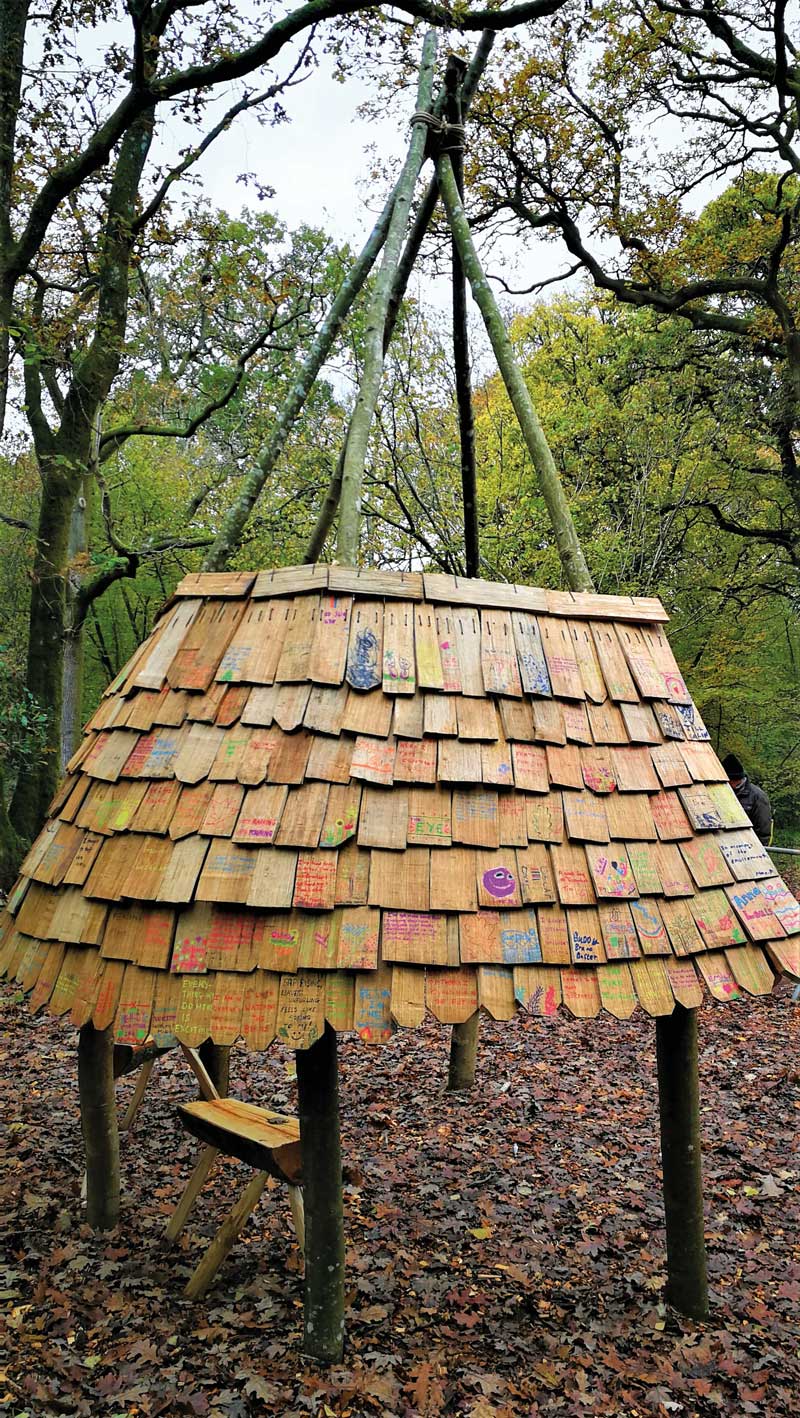 shingles were added to the pile.

With young people teaching adults and group members teaching their support workers, it wasn't just the shingle pile growing, but also a sense of belonging to something very special.

Once the shingles had been produced, it was over to the Estate Volunteer team who rolled up their sleeves to weather proof the shingles by oiling each one. The construction of the shingle structure took place this autumn. Wild Westonbirt were joined by Nelson Trust, AWP, Appley Centre and friends and family, to erect the internal frame and start attaching the individual shingles.
---
Next time you're at Westonbirt, why not visit our sculptured shingle shelter near Ted's Fright in Silkwood.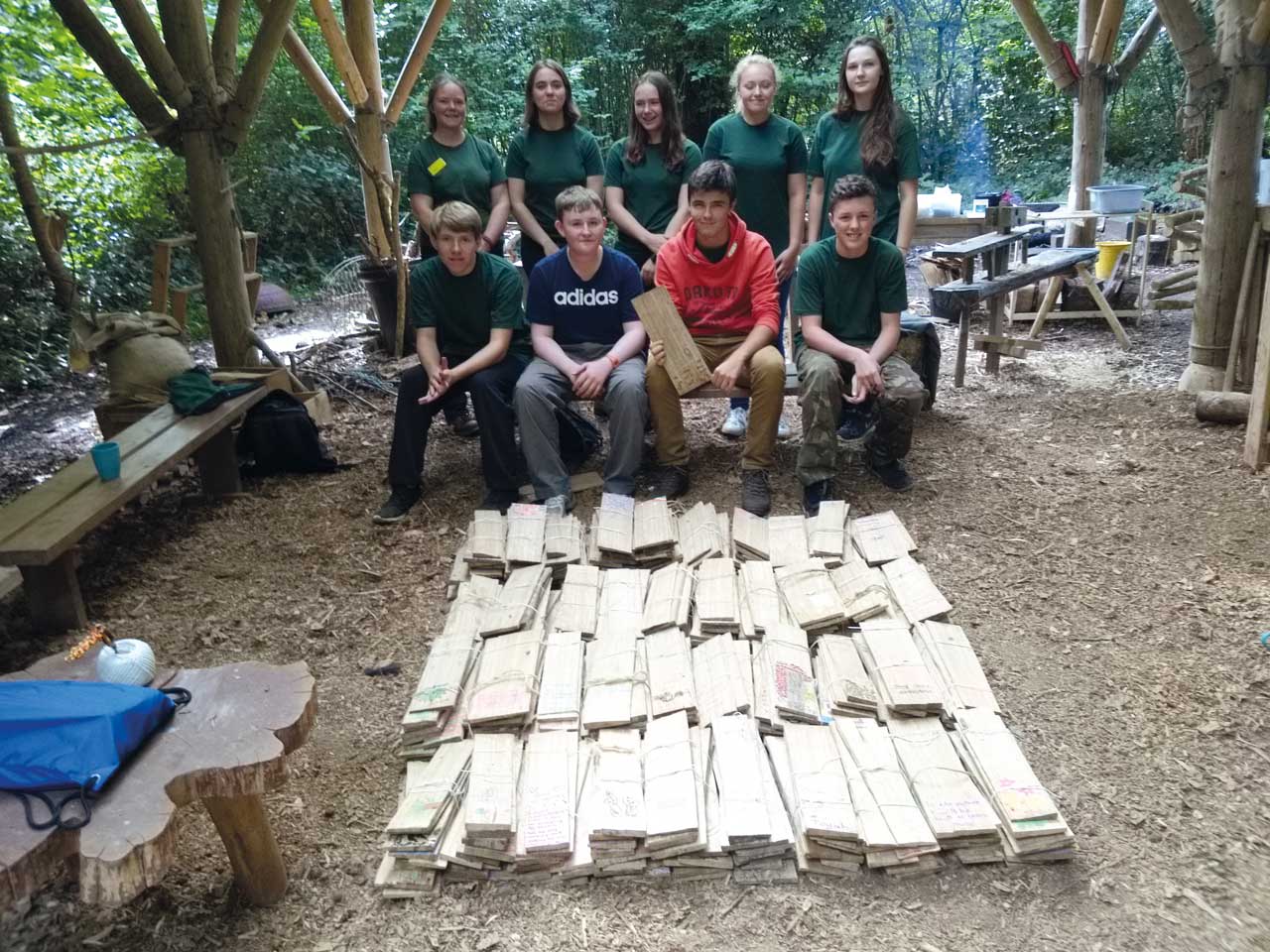 CATEGORIES