Syrup with a hint of spice
---
This Easter, Westonbirt's learning and participation team have created two great family events, with an Easter Challenge (3 - 6 April) and an exploration of Jurassic Plants (10 - 12 April) on offer for families. Trails amongst the trees and craft activities make this the perfect spring day out - here's a taste of some of the amazing tree facts you'll find on the trails!
Birch syrup is produced from both the paper birch and Alaska birch. Although it is only half as sweet as maple syrup, it has a rich, caramel-like flavour with a hint of spice and mint.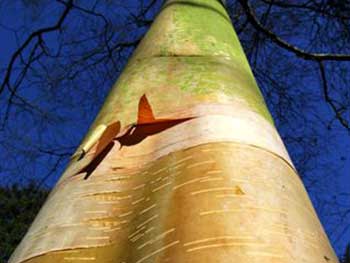 There is only a short window of two to three weeks when birch trees can be tapped for sap and 130-150 litres of sap is needed to create just one litre of syrup!

The syrup is mostly created through evaporation of the sap because during the alternative method (reducing through boiling) the syrup burns quite easily. Alaska, the main producer of birch syrup, makes just under 4,000 litres a year.

Xylitol was first produced from birch trees in Finland in the 20th century and became popular in Europe as a safe sweetener for people with diabetes.
---
'Throughout the whole of North Europe birch water is the hope, the blessing and the panacea of rich and poor alike.'
Napoleon's surgeon, commenting about birch sap
---
Useful links
Become a member of the Friends of Westonbirt Arboretum
More about Westonbirt's family events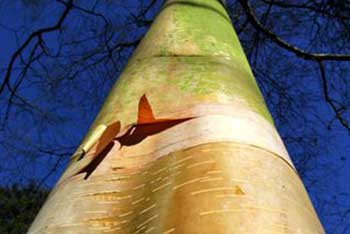 CATEGORIES