What makes Westonbirt so special?
---
Not the best week at Westonbirt, as the staff have been consulted on the Public Forest Estate debate and the restructuring within the Forestry Commission which will affect our colleagues here quite severely.
It is so important during these times to see kindness all around us, pockets of contentment and "yes" – serendipity. This I have just experienced and so much want to share with you all.
It is 10.00am at the Great Oak Hall in the Foyer, the day's Information Assistants and outdoor Work Party are gathering – all volunteers choosing to give their time and efforts to this wonderful place. Then, we have that moment – two gentlemen from Wales meet – one exercises a most beautiful voice and the other joins in – all the Great Oak Hall were treated to 3 breathtaking minutes as we listened to a beautiful Welsh ballad from this duo!!!!!
---
This is one of the zillions of reasons that makes Westonbirt so special – the people!!!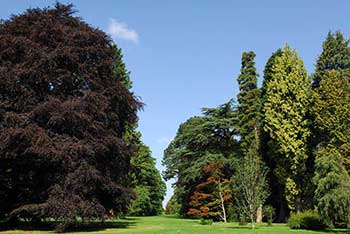 CATEGORIES