Whatever the Weather: Trees for our future climate
---
Join our Learning Team for the 'Whatever the Weather' family trail around the arboretum this half term (between 12-14 February) to discover how trees survive in all sorts of weather, how trees can change the weather and what we are doing to prepare the arboretum for a changing climate.
Scientists expect that the British climate will become drier and hotter.
Westonbirt Arboretum is creating a one hectare site to trial species from different origins to see how they survive in our changing climate. This is called the 2050 Glade, which is close to the junction between Lime Avenue and Loop Walk in the Old Arboretum.
Ten initial species have been planted, including a field maple collected from seed in Turkey. Around half have survived the harsh winter. Field maple is a species native to England and it will be interesting to see whether the plant collected in Turkey performs any differently.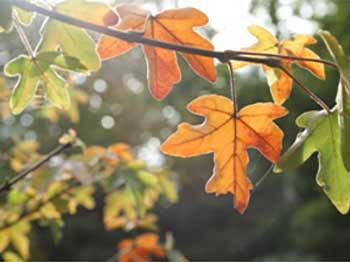 Other species to be tested are the Turkish sweetgum, the Kamila tree and both the Chinese and Japanese Tallow tree. Three of these trees may be suitable substitutes for autumn colour providers, such as maples, that might not do so well in a warmer climate.
You can find out more by visiting the Great Oak Hall to pick up a trail map and taking part in our free fun activities at the Learning Centre between 11am and 3pm, 12-14 February.
Useful links and information:
Take a look at the Plan Your Visit web pages for opening times, directions and more information.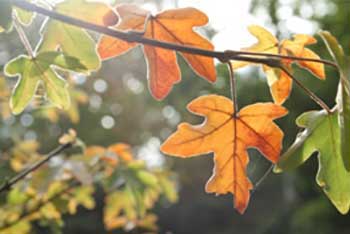 CATEGORIES