Whatever the Weather: Urban Lungs
---
Join our Learning Team for the 'Whatever the Weather' family trail around the arboretum this half term (between 12-14 February) to discover how trees survive in all sorts of weather, how trees can change the weather and what we are doing to prepare the arboretum for a changing climate.
Today we are beginning to realise the many ways street trees and parks make our cities nicer places to live. Plane trees (such as this one below) are particularly suited as they are highly tolerant of pollution.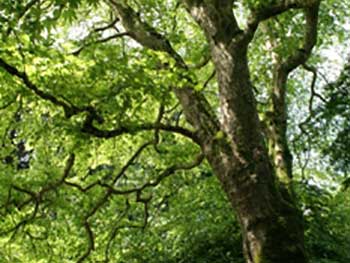 Thanks to evaporation from their leaves, trees can help cool city temperatures during the summer - by as much as 6 degrees celcius in hot climates.

In winter they act as windbreaks helping to conserve heat. This reduces the energy required for heating and cooling. In addition their leaves help to clean the air and reduce noise. This promotes healthier communities - in fact a study showed that settings with trees lowered stress and blood pressure.
You can find out more by visiting the Great Oak Hall to pick up a trail map and taking part in our free fun activities at the Learning Centre between 11am and 3pm, 12-14 February.
Useful links and information:
Take a look at the Plan Your Visit web pages for opening times, directions and more information.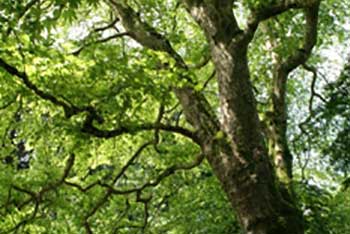 CATEGORIES