STIHL Treetop Walkway
This spectacular, award winning walkway was created to provide a whole new experience for all visitors. The Friends fundraised £1.9 million to construct this wonderful feat of design and engineering. The walkway brings visitors even closer to trees and provides a new exciting experience.

Bridging the valley between the Biffa Award Welcome Building and Silk Wood, the walkway brings the trees up close, giving a bird's view of the beautiful woodland landscape and across the downs.
Our remit is to support the arboretum for the benefit of all who visit, so it was absolutely essential that this new feature could be used by everyone! The walkway was designed with no steps needed for access, and instead a gentle slope allows easy access for mobility scooters, buggies and wheelchairs.
The 300m long walkway allows you to meander through the tree canopy arriving at the coppice and charcoal area. Several fascinating interactive hotspots allow the wanderer to learn more about the value of trees and woodland, learning interesting facts along the way.
The more adventurous can peer through a section of mesh floor to the valley 13 metres below, cross the swinging rope-bridge, or climb up to the crow's nest viewing platform and feel the movement of the trees around you.
At the Friends, we've been absolutely thrilled with the outcome of this project and the positive impact it's had for the arboretum and the new experience it provides for all.
Thank you to everyone who supported this awe-inspiring project!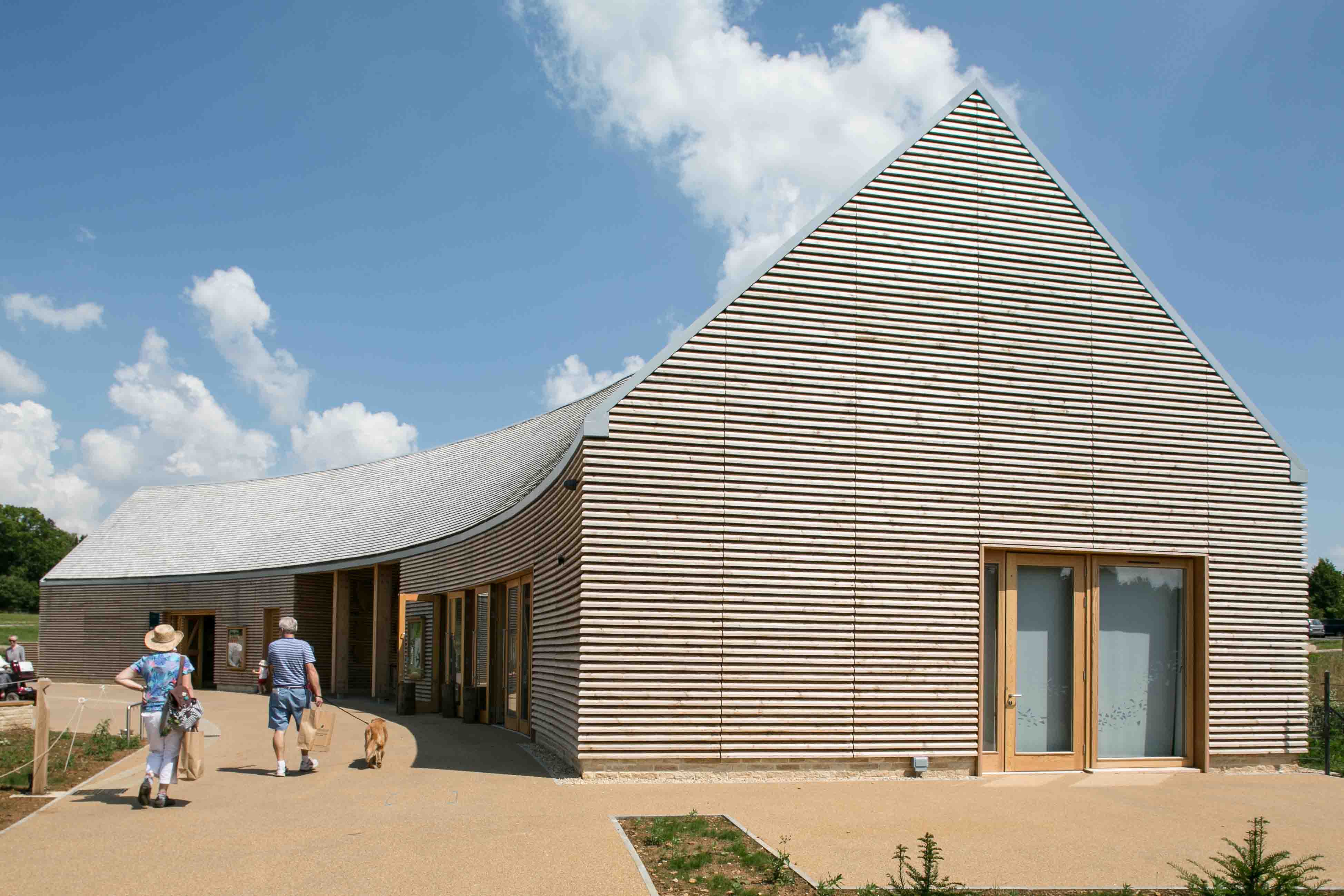 Biffa Award Welcome Building
The new visitor entrance that's a world away from our previous little ticket hut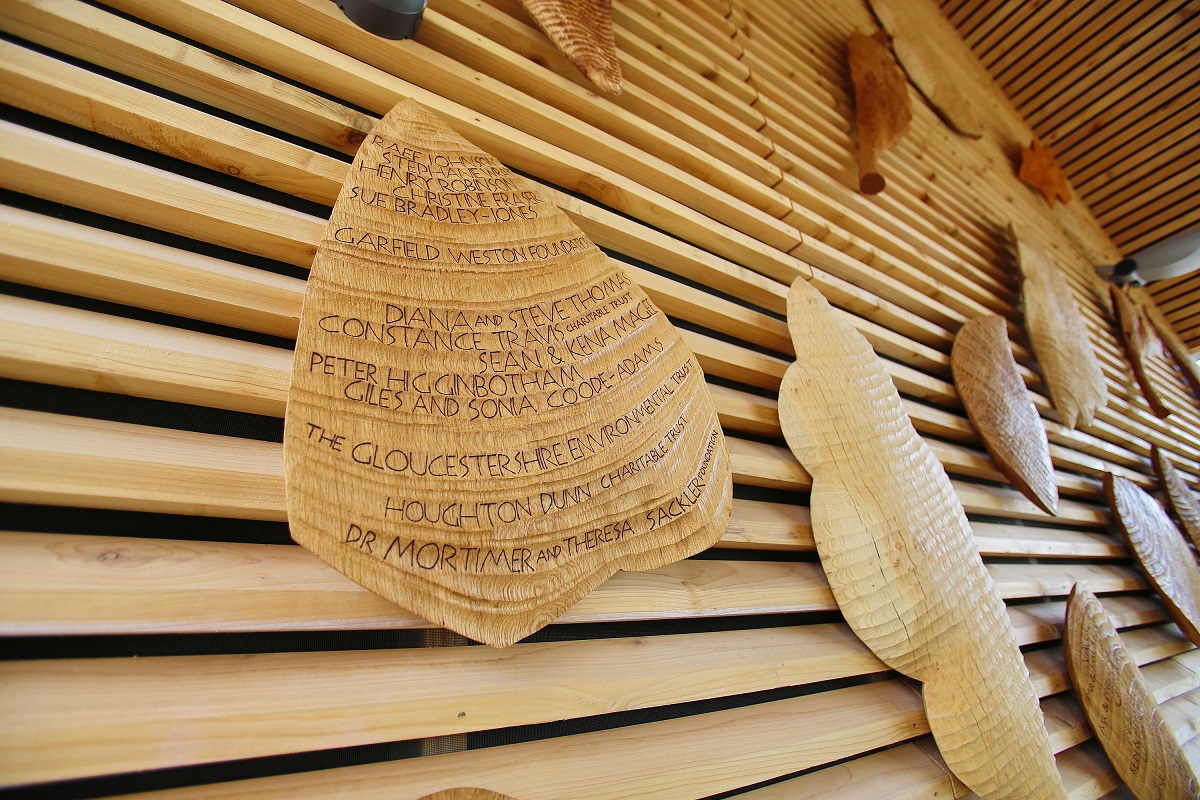 Our supportive funders
Our incredible funders were central to the Westonbirt Project's success