Volunteering
With around 500,000 visitors to Westonbirt each year we need all the help we can get! The arboretum relies on the 250 amazing volunteers who give their free time to support the work at Westonbirt Arboretum.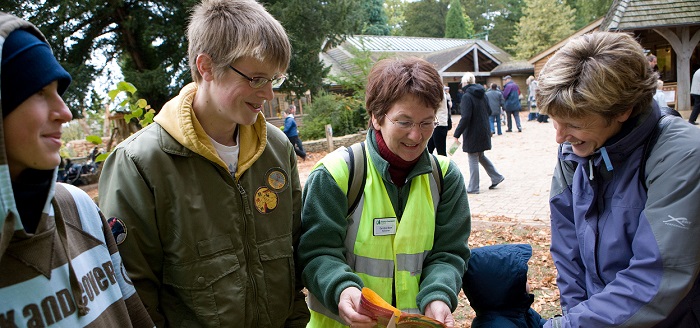 Volunteers help to sign up members, maintain the trees and footpaths, assist with events, provide visitors with information, lead wonderful guided walks, help out with school sessions, and so much more – and they love it! Find out what it's like to be a Westonbirt volunteer
At the Friends, we're proud to fund all volunteering at the arboretum. From uniforms, to expenses, and any extra training needed. Income from your memberships and donations help to fund an army of dedicated volunteers, without whom the arboretum simply couldn't function.
---
Support us
Whether you'd like to fundraise, volunteer or donate - there are loads of ways you can support Westonbirt.
"Volunteers support staff and visitors in learning, fundraising, research, propagation, tree team support, botany and phenology, running the information desk and leading walks... Volunteers enable Westonbirt to do so much more."
Cheryl Pearson, Volunteer Manager
Caring for the trees and ensuring our visitors have the best experience requires a lot of work. You can contribute by making a general donation.