Taking the next steps
---
Over the last few weeks, some of you will have noticed we've been quite busy beneath the STIHL Treetop Walkway…..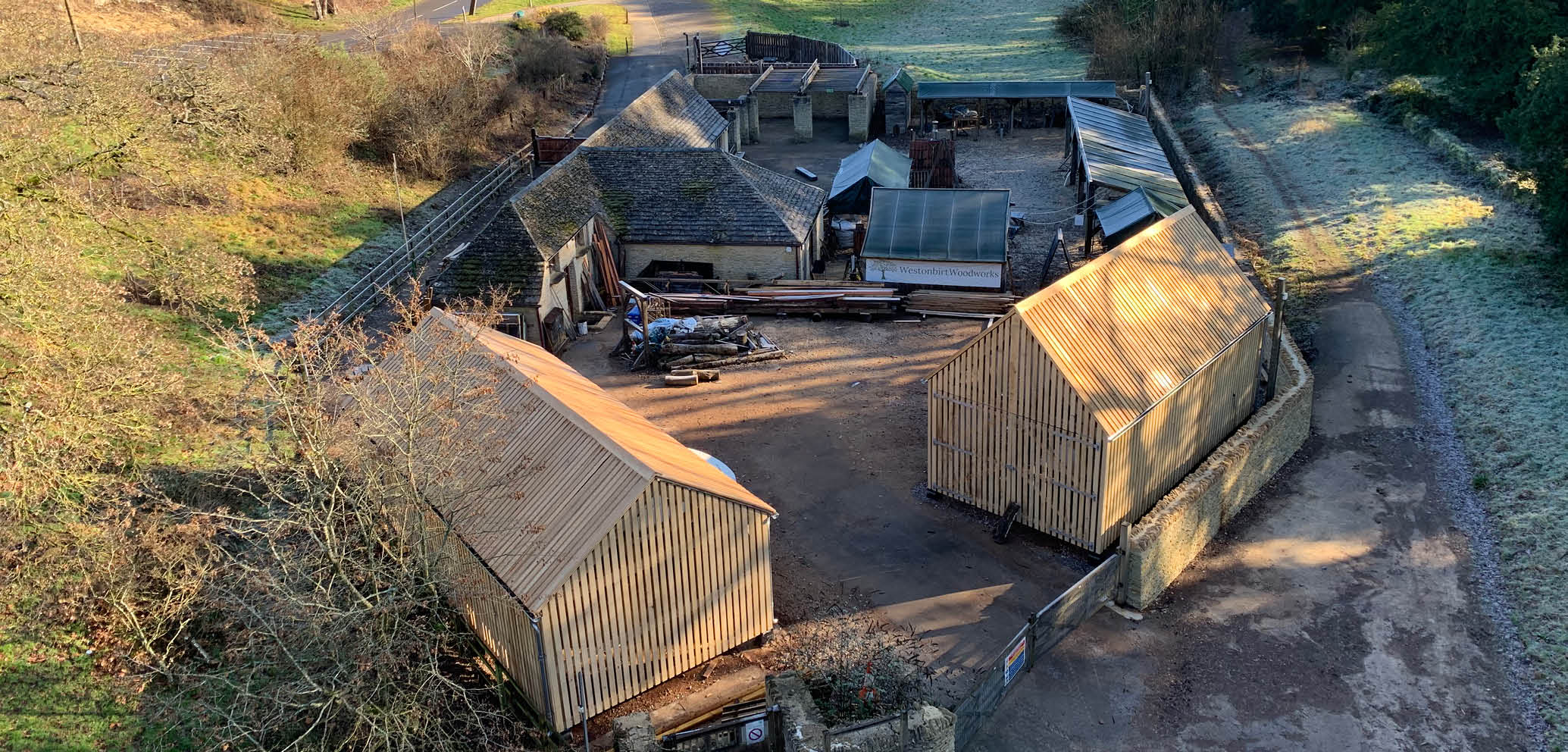 We have now transformed what was the yard of the old Plant Centre into a hubbub of activity with the addition of a Saw Mill Shelter and Drying Store.
These new timber framed structures are home to our new saw mill and provide ample space for milled timber to dry.
Over the last couple of months, amid some rather chilly working conditions, Perchard Structural Timberworks have been constructing both of these buildings.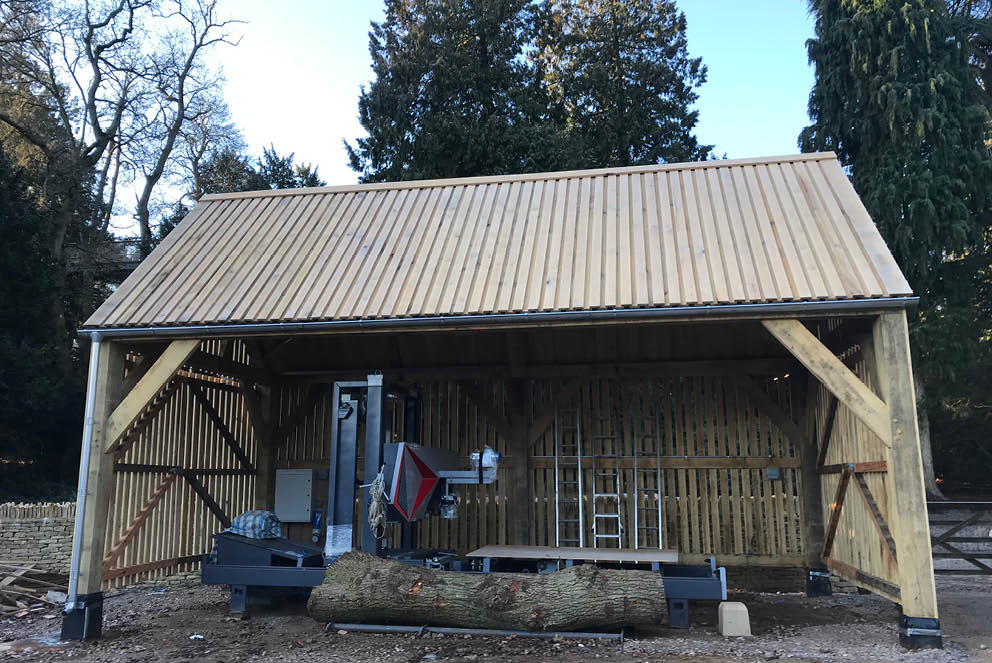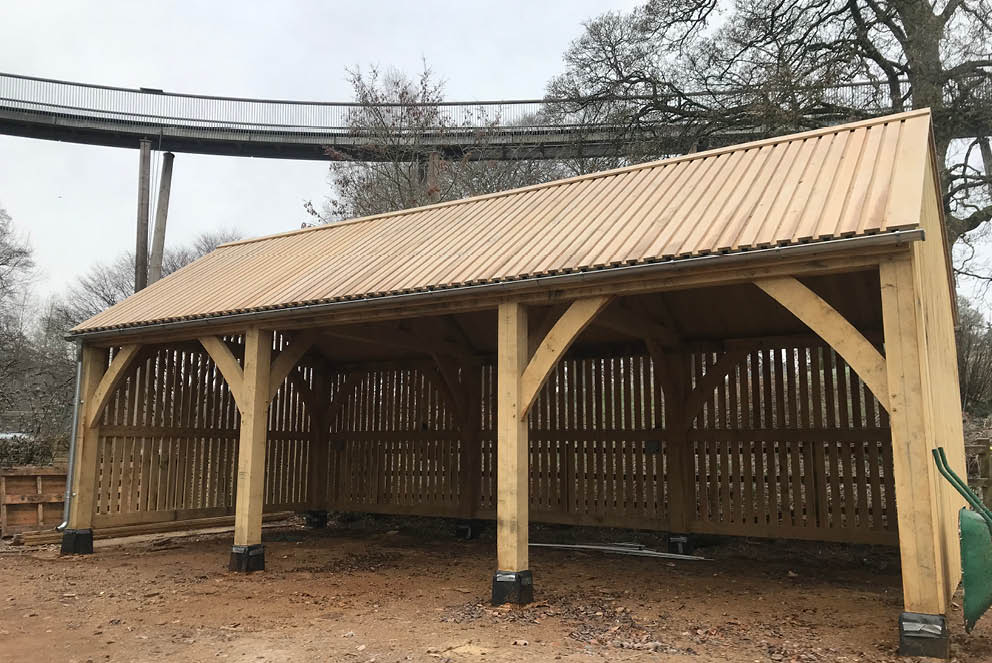 Made up of a small team of highly experienced timber framers as well as three trainees (who have all had the opportunity to learn a variety of traditional timber framing skills), the buildings were completed in a matter of weeks. All of the timber was milled on site, framed on site and erected on site - a real spectacle for anyone who witnessed it.
Friends of Westonbirt staff and Forestry Commission staff have also been able to get involved, with many contributing to the cladding of the Saw Mill Shelter.
The timber frames and cladding have been made from oak taken from the Arboretum itself, with a small amount of larch used for the Saw Mill Shelter gates. The final finishing touches to both buildings have been the Lindab gutters which are in-keeping with the existing cattle barn.
Now that both buildings have power and lighting, we have also been able to turn on our mill for the very first time since it arrived on site at the end of last year.
As with any new building, there is always a little bit of snagging and a few tweaks to make, but this won't stop us moving onto phase two - the restoration of the existing cattle barn. This work will include repairing the masonry, constructing a timber frame for the new roof and the installation of reconstituted stone tiles which will be in-keeping with the existing structure.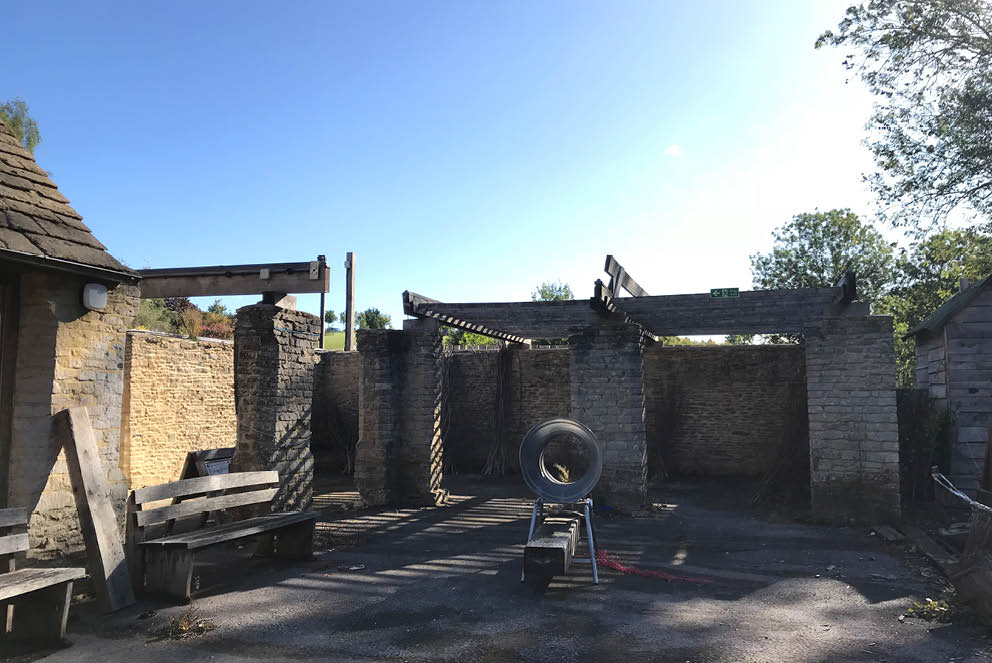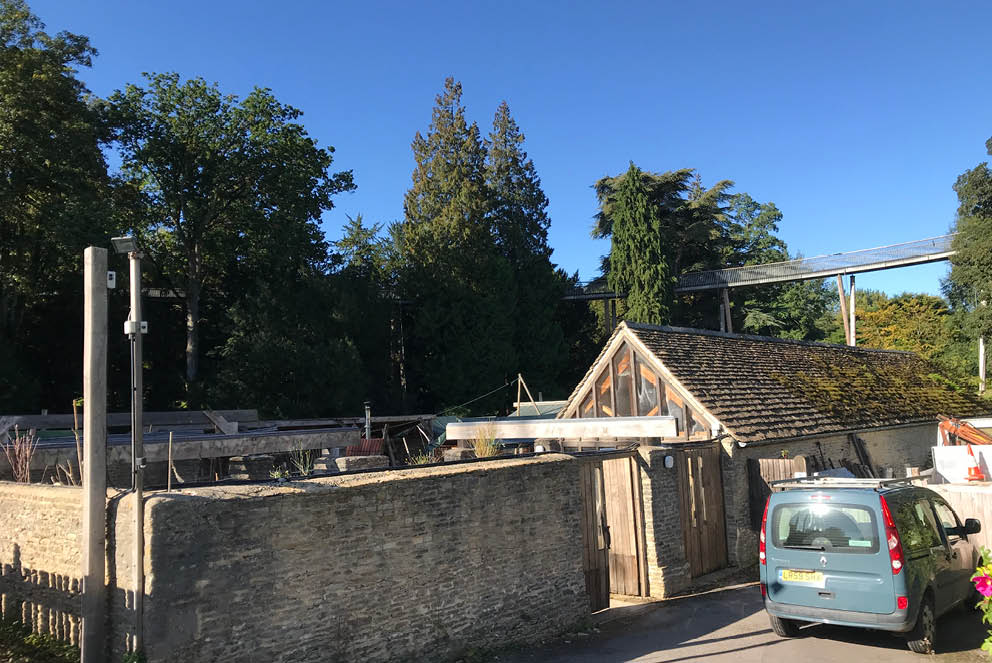 This cattle barn is a 19th century structure and part of the original Holford Estate. It is an important feature within the Grade 1 landscape and its restoration must be sympathetic to its surroundings. Once completed, the Demonstration Area will provide a new space for Westonbirt Woodworks to deliver a range of events and courses.
We hope that this work will be completed by late Spring - early Summer 2019.
---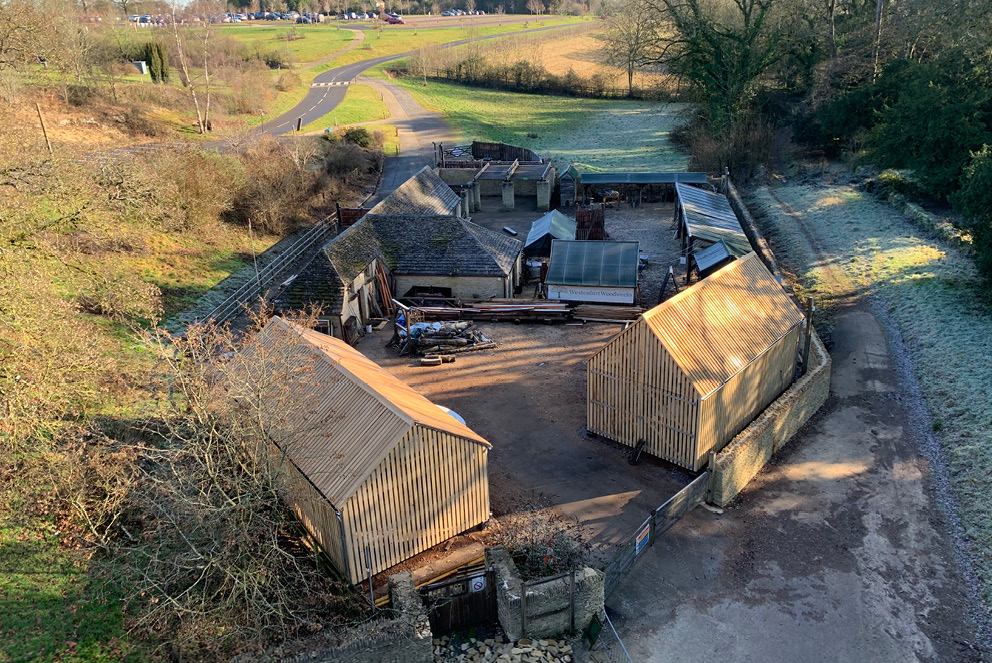 CATEGORIES