A new beginning!
---
For those of you who have looked out from the STIHL Treetop walkway in recent years, you will have spotted Westonbirt Woodworks down in the valley; and potentially the buzz of Windsor chairs being made at one of the chair making courses run by the talented Paul Hayden.
We are now thrilled to announce an exciting development as we transform the existing site into a centre for woodworking and woodcraft for all to enjoy.
What's happening?

Over the coming year we will be developing the Woodworks into an exciting hub where visitors will be able to see traditional heritage skills demonstrated by skilled craftsmen (such as carpenters, black smiths and stone masons), take exciting courses in heritage skills, and learn more about what happens to our trees once they have come to the end of their lives here at the arboretum.
The first step of this development will be to bring in our very own sawmill, which will be arriving in the coming weeks. This will allow us to mill our own timber on site which will give visitors a unique opportunity to see the milling happening first hand. This is an important process to enable us to effectively manage the site and our new sawmill will be able to mill trunks up to 4.5 meters long!
After the arrival of the sawmill, the next step will be to construct a shelter for it and a storage area for all milled timber. Both buildings will be made from oak from the arboretum. We will then restore part of the existing cattle barn for our new demonstration space. All the building works will be completed using traditional heritage skills - and visitors will be able to watch the construction from the walkway.
What will it be like when it's finished?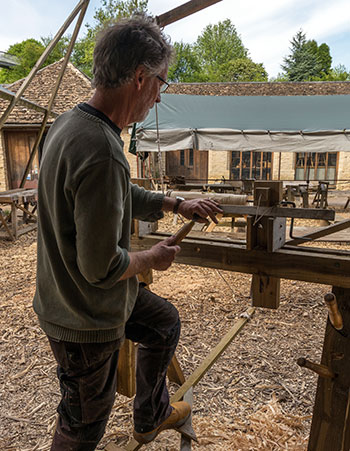 The new woodworks will allow visitors to discover more about what happens to the trees of Westonbirt when they come to the end of their lives here at the arboretum.

It'll also provide an exciting opportunity for traditional craftspeople to work with some of the beautiful materials the arboretum can provide. Visitors will be able to see these crafts in action and purchase bespoke items from the Westonbirt Woodworks shop that will exclusively sell items made from Westonbirt wood.

They'll even be the opportunity to learn traditional craft skills on one of our schedule of new workshops!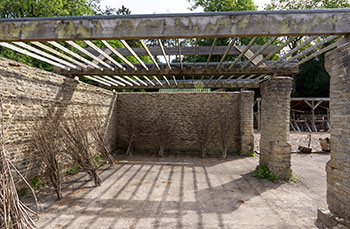 By next summer (weather permitting), we hope to have our new Westonbirt Woodworks up and running – but until then there will be plenty to see from the top of the walkway. Keep your eyes peeled for traditional roofing and the raising of the frame for the sawmill shelter in the next few months.
---
Watch this space for further updates on the Woodworks project!
Would you like to help support the Westonbirt Wood Centre's journey?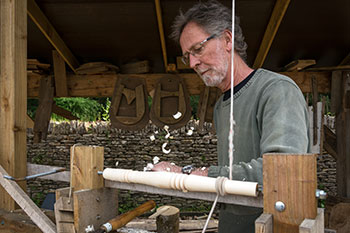 CATEGORIES