What a week for Westonbirt!
---
What a great week for The National Arboretum. We have finally been able to tell everyone that we will host BBC Autumnwatch Live for the whole of October!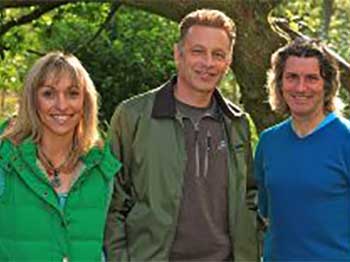 In previous years Autumnwatch has broadcast its BBC Two Friday evening programmes from the Natural History Unit in Bristol, but this year it has chosen two new homes – Westonbirt, The National Arboretum for October and WWT Slimbridge for November.
From Friday 7 October at 8.30pm on BBC Two, once a week for eight weeks, Autumnwatch will be tracking the very best autumn wildlife action from around the UK. For their time at Westonbirt, the team will work with the Forestry Commission staff, volunteers and the Friends of Westonbirt Arboretum charity to find great stories for viewers to follow.
This week Westonbirt hosted the Autumnwatch press photography shoot and a few media interviews. The presenters, Michaela Strachan, Chris Packham and Martin Hughes-Games posed for the press photos in Silk Wood and spoke to journalists sitting on hay bales in the Silk Wood Barn!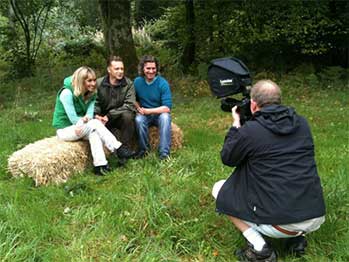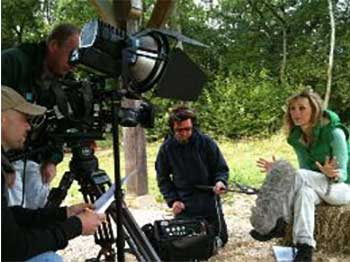 We've also been working with one of the cameramen in the Autumnwatch crew to find locations to set up lapsed time filming. Several locations around the arboretum will play a part in this. Positions are being chosen to chart the autumn colour chance and capture leaves falling, sunsets and sunrises. At intervals over the next few weeks a camera will film 15 minutes in each position, these different moments captured in time will then be edited together to show the autumnal changes taking place.
Finally we've spent time with the production crew finalising locations for the main programme and for Autumnwatch Unsprung. We are also hoping to bring in Powerline, the team who illuminate our trees for the Enchanted Christmas illuminated trail to light up the trees around the studio and outdoor broadcast locations for the evening programmes.
The excitement will continue next week, and we'll keep you posted!
Find out more about BBC Autumnwatch Live on the www.bbc.co.uk/autumnwatch website. Find out more about autumn at Westonbirt at www.forestry.gov.uk/westonbirt-autumn.
CATEGORIES